Sherman1986
Leeeeeeeeeeeeeroy!
Location:

Buenos Aires, Argentina

Join Date:

7/27/2015

Posts:

4,861

BattleTag:

Sherman#1797

Member Details
Mods, feel free to lock this thread if you think it is necessary, because It is not my intention to break any rules here, neither to discuss moderators actions (you know I respect you a lot mods :) ), but I'm curious about this. Toymachine has always been a very active member of this forum, but now I can't even access to his profile. What happened with him? Was he permanently banned or something?
I have never seen someone permanently banned from Hearthpwn, especially a user with so many posts, this is why I'm so curious about this, that is all.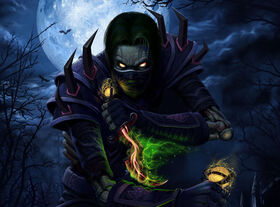 "War is deception, a game played best from the shadows."